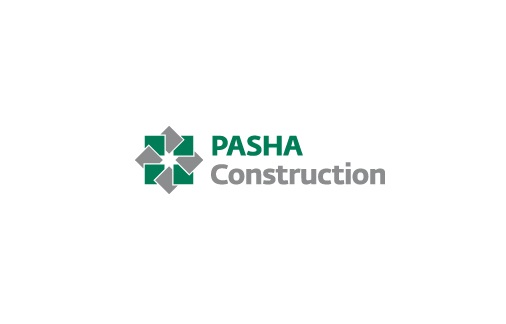 Job Title: Lawyer
Role Synopsis: Pasha Construction LLC is looking for prospective candidates to join our company in a position of Lawyer.
Candidates meeting the below stated criteria are requested to send their CV/Resume to [email protected]
Key Accountabilities:
– Preparation of contracts or giving legal opinions for contracts
– Preparation and registration of legal documents
– Check the compliance of the contracts submitted by the other party with the legislation and the interests of the Company
– Corporate legal work: preparation of charters, decisions of founders, power of attorneys and orders
– Prepare and execute a package of documents required for the state registration, reorganization and liquidation of a legal entity (s) related to the activities of the Company
– Prepare and execute a package of documents necessary for the state registration of changes in the constituent documents of legal entities and subsequent changes of facts
– Protection of the interests of Company in courts, government agencies and private institutions, as well as the conduct of court proceedings and enforcement of court decisions
– Take appropriate measures to ensure the enforcement of decisions related to lawsuits filed in court
– Provide legal advice and assistance to all structural units of the Company in construction, civil, labor, migration, administrative, intellectual property, Real Estate and land legislation (and all other law disciplines), as well as in court cases, execution of court decisions and criminal cases;
– Preparation of responses to letters, applications and complaints on legal issues in an appropriate manner and within a specified time
– Legal support in obtaining of legal determinant documents – permissions, approvals, opinions from state bodies, trademarks, ownership certificates, notary documents and other legal papers;
– Perform specific tasks and orders of the direct manager
Essential Education:
• A bachelor's degree in law
Essential Criteria:
• 5 year of relevant work experience (lawyer/legal)
• Fluency in Azerbaijani, English, and Russian languages
• Proficiency in MS Office Suite Good communication and problem-solving skills
• Strong negotiation and client liaison skills
Desirable Criteria:
• Strong organizational skills with the ability to multi-task
• Excellent time management skills and ability to prioritize work
• Ability to work under pressure. Resilience, persistence, and a willingness to cope with rejection;
• Working well as part of a bigger team, but also be able to deliver and work independently;
• Being self-disciplined: high level of adherence to the company requirements, such as code of conduct, dress code, etc.
About the Company
Pasha Construction is the foremost developer of international standard commercial and residential property in Azerbaijan. We have completed a unique array of outstanding projects in prime locations, which are notable both for their architectural excellence and the quality of their construction.
Our landmark projects have made a significant contribution to the dramatic transformation of the Baku cityscape over the last few years – particularly as many of our major projects have been prominently located on the city's prestigious seafront boulevard.
Beyond simply creating beautiful spaces, one of our core objectives is to actively manage the completed properties to deliver an exceptional experience to our clients and their patrons. For the majority of our projects we are closely involved throughout the full life cycle; from initial design conception through to the management of operations and maintenance post-completion. Working this way allows us to guarantee that the initial aspirations for each property are fully delivered to the client's complete satisfaction.
Our asset management teams have been created to ensure that we have the required expertise to manage each specific property asset class to its maximum potential. We are confident that our asset management capability is not only the finest in Azerbaijan, but that our teams have been created with the depth of knowledge and international experience necessary to deliver this service to the highest global standards.