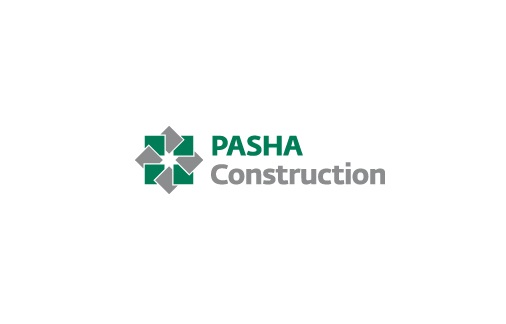 Job Title: Payroll Administrator
Role Synopsis: PASHA Construction LLC is looking for prospective candidates for a position of Payroll Administrator.
Key Accountabilities:
• Ensure all HR files of employees are in compliance with Labor Law and Company standards, policies and procedures;
• Create and maintain accurate employee records;
• Manage and register vacation balances, vacation orders, sickness and unpaid leaves and other absences documentation;
• Maintain all personnel records on computer database and personnel files;
• Assist Payroll Specialists with the required employee information;
• Report regularly on HR metrics, such as company new hires, turnover, etc.;
• Preparing salary/reference letters to embassies, banks, etc.;
• Perform other HR & payroll related duties as assigned.
Essential Education:
Higher education, preferable in economics, business administration;
Essential Criteria:
• 1-3 years of experience in payroll calculation;
• Strong knowledge of Azerbaijan Labour Legislation;
• Fluency in Azerbaijani and English languages;
• Strong computer literacy including MS Office Suite;
• Attention to details and readiness to work under tight deadlines.
Desirable Criteria:
• Strong organizational skills with the ability to multi-task;
• Able to work effectively with minimal supervision;
• Good Team player;
• Excellent verbal, and written communication skills;
• Being self-disciplined: high level of adherence to the company requirements, such as code of conduct, dress code, etc..
E-mail: [email protected]
About the Company:
PASHA Construction is the foremost developer of international standard commercial and residential property in Azerbaijan. We have completed a unique array of outstanding projects in prime locations, which are notable both for their architectural excellence and the quality of their construction.
Our landmark projects have made a significant contribution to the dramatic transformation of the Baku cityscape over the last few years – particularly as many of our major projects have been prominently located on the city's prestigious seafront boulevard.
Beyond simply creating beautiful spaces, one of our core objectives is to actively manage the completed properties to deliver an exceptional experience to our clients and their patrons. For the majority of our projects, we are closely involved throughout the full life cycle; from initial design conception through to the management of operations and maintenance post-completion. Working this way allows us to guarantee that the initial aspirations for each property are fully delivered to the client's complete satisfaction.
Our asset management teams have been created to ensure that we have the required expertise to manage each specific property asset class to its maximum potential. We are confident that our asset management capability is not only the finest in Azerbaijan, but that our teams have been created with the depth of knowledge and international experience necessary to deliver this service to the highest global standards.
Job Features
| | |
| --- | --- |
| Job Category | Digər şirkətlər |
Kredit müraciəti
Sizin müraciətiniz banka göndərildi.