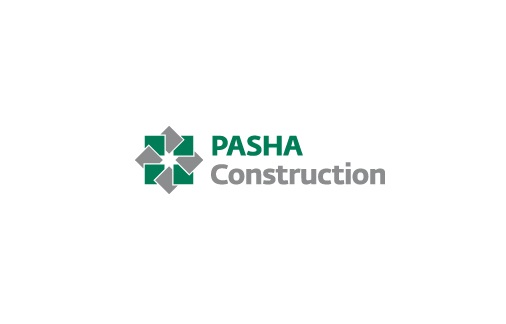 Job Title: Senior Risk Analyst
Role Synopsis: Pasha Construction LLC is looking for a highly experienced candidate to fulfil the position of the Senior Risk Analyst within Commercial & Residential Real Estate division (CRRE Group).
Candidates meeting the below stated criteria are requested to send their CV/Resume to [email protected]
Key Accountabilities:
• Continuous monitor operations and analyze possibility of risks occurrence
• Regular Risk Control Self Assessments (RCSA)
• Analyze data to better understand potential risks, concerns and outcomes of decisions
• Aggregate data from multiple sources to provide a comprehensive assessment
• Collaborate with other team members to effectively analyze and present data
• Timely support for all risk owners
• Incident Management System managing and internal loss data base collection
• Initiate and lead meetings and discussions related with risks and incidents to define root cause, gathering required resources to remediate the issues as quickly as possible.
• Continuously review the status and breach of risk tolerance and limits of Risk Appetite Statement (RAS)
• Development of risk management related normative documentation
• Review new and existing normative documents and products of the company – checking potential risk occurrence
• Lead Insurance process and claim processing
• Resolve Key Risk Indicator breaches with the risk owners
• Preparation of risk reports/dashboards
• Participation in projects related with risk management
Essential Education:
• Bachelor's and/or Master's degree in a related field
Essential Criteria:
• Minimum five years of experience as an analyst in a similar company or related field
• Demonstrated ability to prioritize tasks and meet daily deadlines
• Strong written and verbal communication skills for communication with managers and other risk owners.
• Ability to manage multiple projects at the same time to complete work
• Critical thinking skills with the ability to independently solve problems
• Quantitative and analytical skills with a demonstrated ability to understand new analytical concepts
• Exquisite presentation skills
• Knowledge of Azerbaijani and English languages
• Proficient in MS Office (Word, Excel (high level), and PowerPoint)
Desirable Criteria:
– Good personal organisation skills.
– Good Presentation skills
– Team Player.
About the Company
Pasha Construction is the foremost developer of international standard commercial and residential property in Azerbaijan. We have completed a unique array of outstanding projects in prime locations, which are notable both for their architectural excellence and the quality of their construction.
Our landmark projects have made a significant contribution to the dramatic transformation of the Baku cityscape over the last few years – particularly as many of our major projects have been prominently located on the city's prestigious seafront boulevard.
Beyond simply creating beautiful spaces, one of our core objectives is to actively manage the completed properties to deliver an exceptional experience to our clients and their patrons. For the majority of our projects we are closely involved throughout the full life cycle; from initial design conception through to the management of operations and maintenance post-completion. Working this way allows us to guarantee that the initial aspirations for each property are fully delivered to the client's complete satisfaction.
Our asset management teams have been created to ensure that we have the required expertise to manage each specific property asset class to its maximum potential. We are confident that our asset management capability is not only the finest in Azerbaijan, but that our teams have been created with the depth of knowledge and international experience necessary to deliver this service to the highest global standards.
İşin aid olduğu sahə
| | |
| --- | --- |
| Kateqoriya | Digər şirkətlər |